Nestled in the heart of Talisay, just a stone's throw away from the bustling city of Bacolod in the Philippines, lies a hidden gem that whispers tales of a bygone era—the enchanting Ruins. A journey to this awe-inspiring destination is not merely a visit; it is an expedition back in time, an exploration of a history etched in the walls of a mansion that stands as a testament to love and resilience. The Ruins, often dubbed the Taj Mahal of Negros, is more than just a dilapidated structure; it is a poignant narrative of love and tragedy. The story begins in the early 1900s when a young, affluent sugar baron named Don Mariano Ledesma Lacson built the mansion as a symbol of his undying love for his Portuguese wife, Maria Braga. The mansion's grandeur reflected the grandiosity of their love, with intricate details adorning the Italianate architecture, inspired by European aesthetics.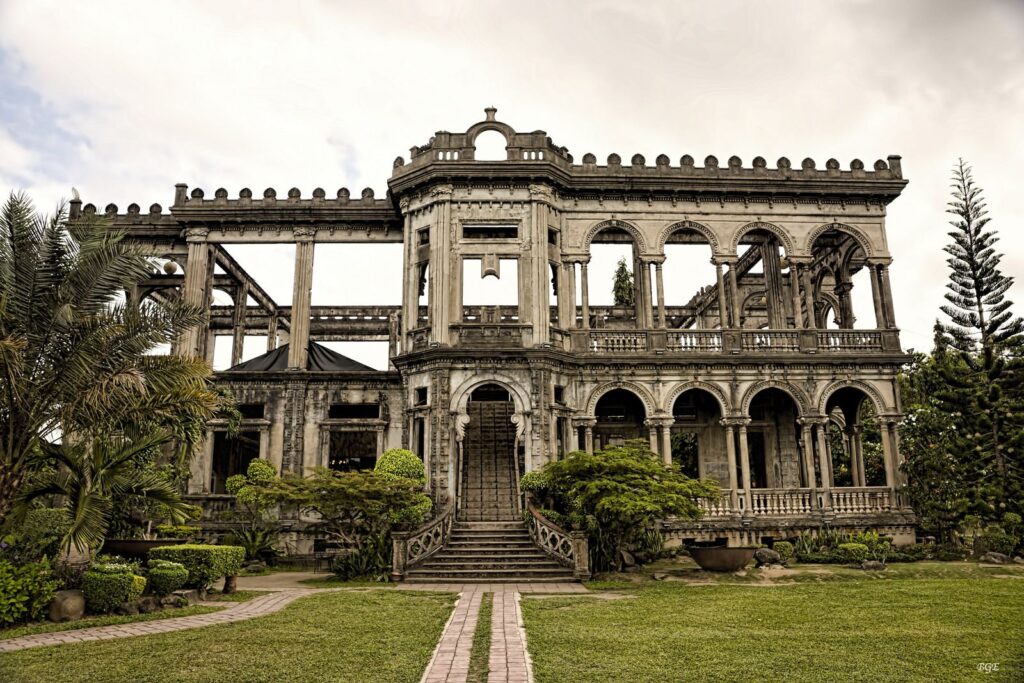 However, fate dealt a cruel hand and tragedy struck during World War II. The mansion was set ablaze by guerrilla forces to prevent it from being used as a headquarters by the Japanese. The once-majestic structure crumbled into a skeletal framework of its former self, with the towering columns and walls standing as silent witnesses to the flames that engulfed its opulence. Visitors to the ruins are greeted by a captivating sight—a façade bathed in golden hues as the sun dips below the horizon. The play of light and shadow on the weathered walls evokes a sense of mystery and nostalgia, adding to the allure of this historical relic. As you traverse the grounds, you will discover remnants of the mansion's intricate gardens, where exotic flowers once bloomed and fountains whispered tales of opulence. What make the Ruins even more captivating are the meticulous restoration and preservation efforts that have taken place over the years. Today, the site stands as a carefully conserved heritage destination, allowing visitors to step into the past while marveling at the resilience of a structure that has weathered the storms of time.
The Ruins is not merely an architectural wonder; it is a cultural emblem that beckons travelers to unravel the layers of its history. The air is thick with a sense of nostalgia as you wander through the corridors, imagining the echoes of laughter and the rustle of silk dresses that once filled the mansion. The site has become a popular venue for events, with its open-air setting providing a magical backdrop for weddings, concerts and cultural performances. In the midst of the modernity that surrounds Bacolod, the Ruins stands as a silent guardian of the past—a living memoir that invites both locals and tourists to appreciate the legacy of a love story etched in the stones of Talisay. As the sun sets, casting a warm glow on the skeletal remains, the Ruins continues to weave its spell, leaving indelible imprints on the hearts of those fortunate enough to explore its timeless charm.